---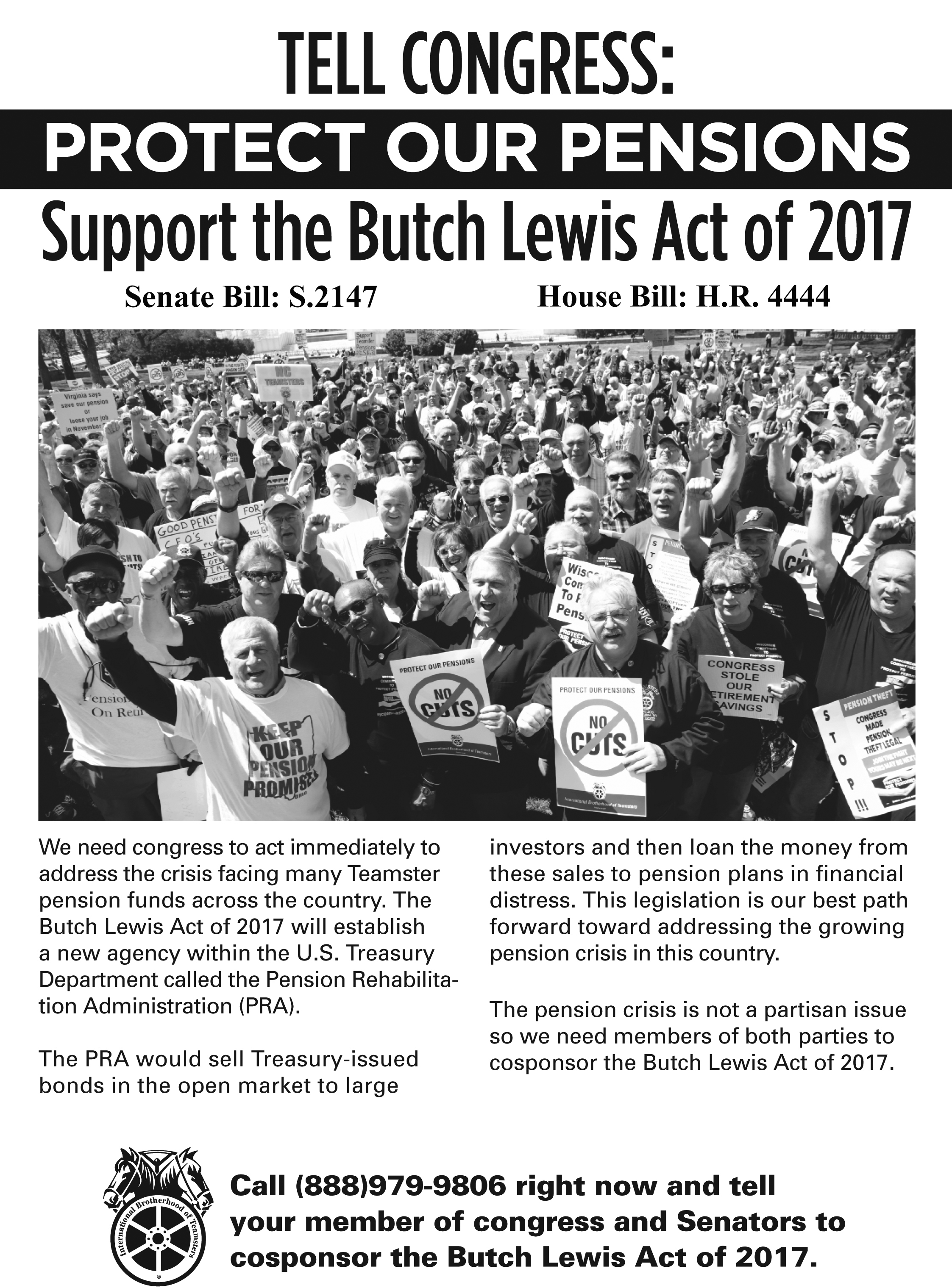 Click on the above Image to Download and Post
Download FAQs of the Bill here
Download an explanation of the Bill
Download the Summary of the Butch Lewis Act of 2017
Download Full Text of Senate Bill - S. 2147
Download Full Text of House Bill - H.R. 4444
---
Thank you to all of the Members who participated
in the IBT International Officers Election.
---
Click on Linked image to watch the video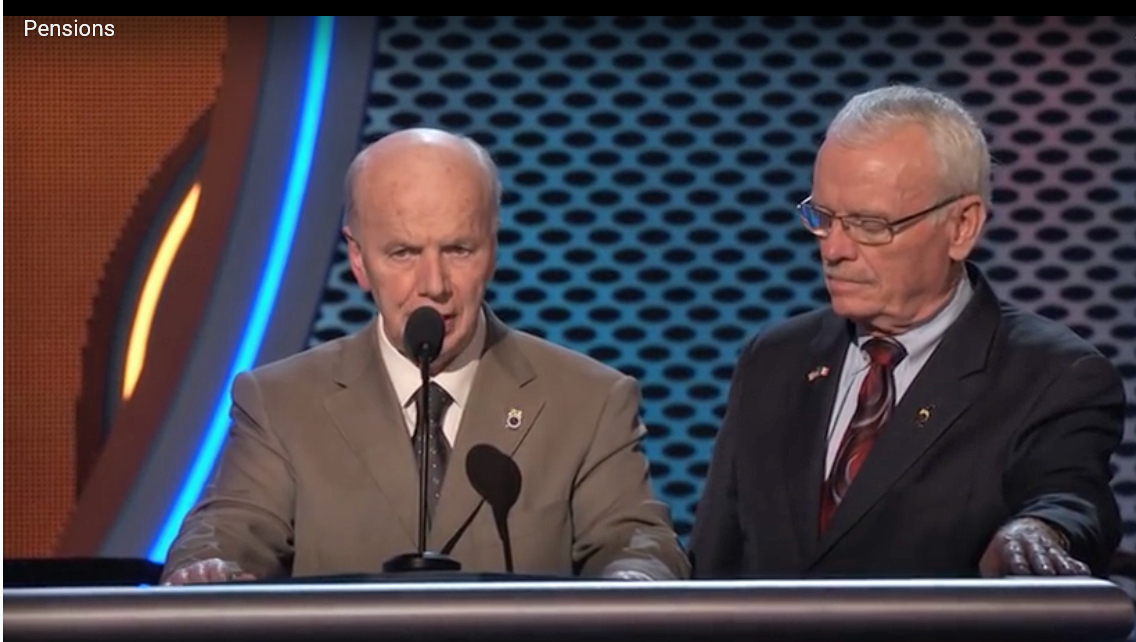 Hear Vice President John Murphy & Retirees,
how they fought back Pension cuts
---
What does former Labor Secretary think about "so called Right to Work" legislation?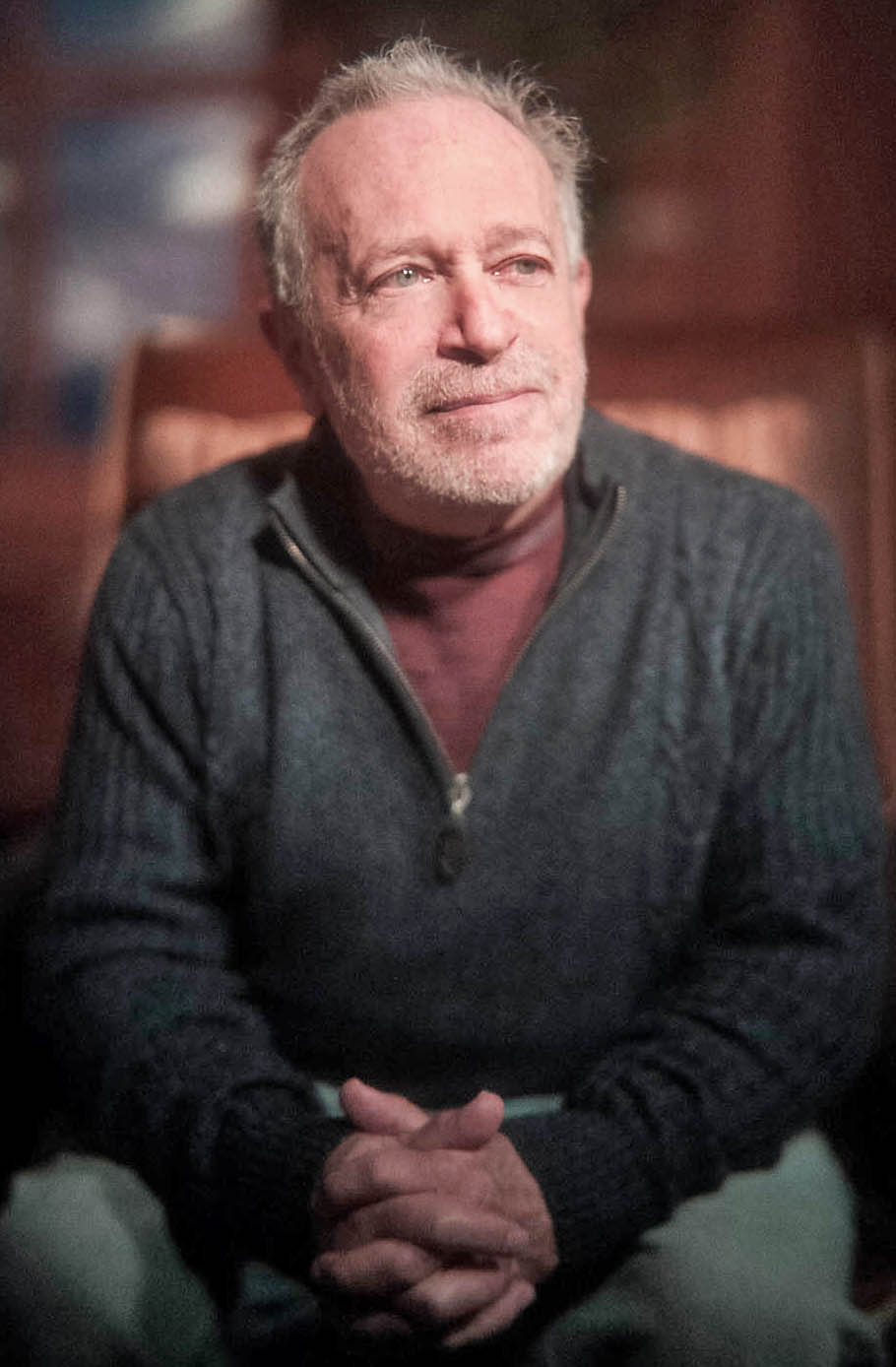 click on the linked image above a watch a short video!
---
Teamsters Local 122 represents at the 2016 Bunker Hill Day Parade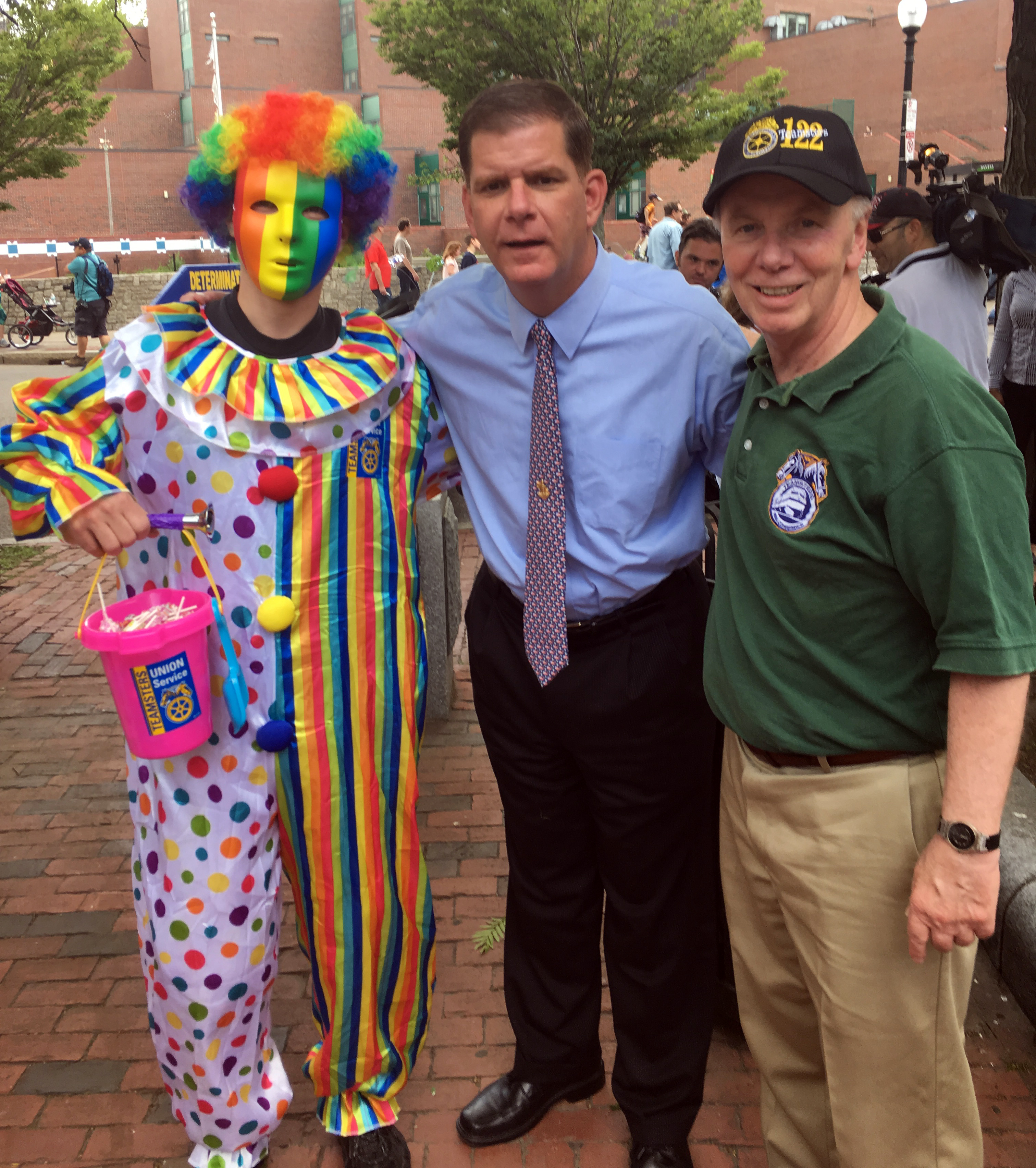 L-R:
Noah Brown from Martignetti Cos., Boston Mayor Marty Walsh and Local 122 Sectretary-Treasurer John F. Murphy
---
Secretary-Treasurer John F. Murphy
spearheads first stage victory for Members of Treasury's denial of the
Central States Pension Fund Executive Director's request for cuts to pension benefits.
Click on the image below to download a copy of Teamsters Press Release
---
Massachusetts Senator Elizabeth Warren speaks to Teamsters about pension cuts.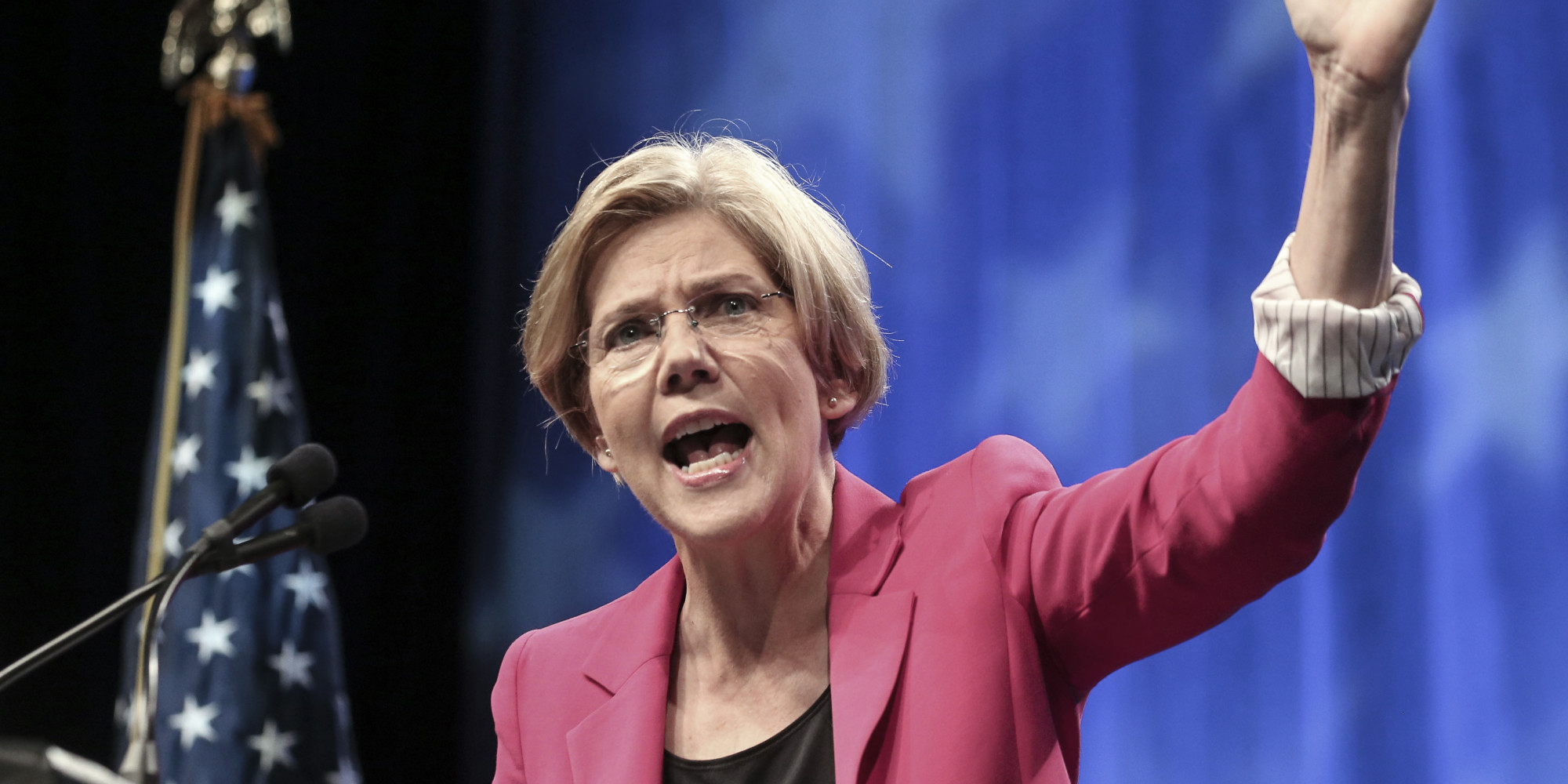 ---
Local 122 and Martignetti Cos. prepare for negotiations,
and it starts with UNITED Members!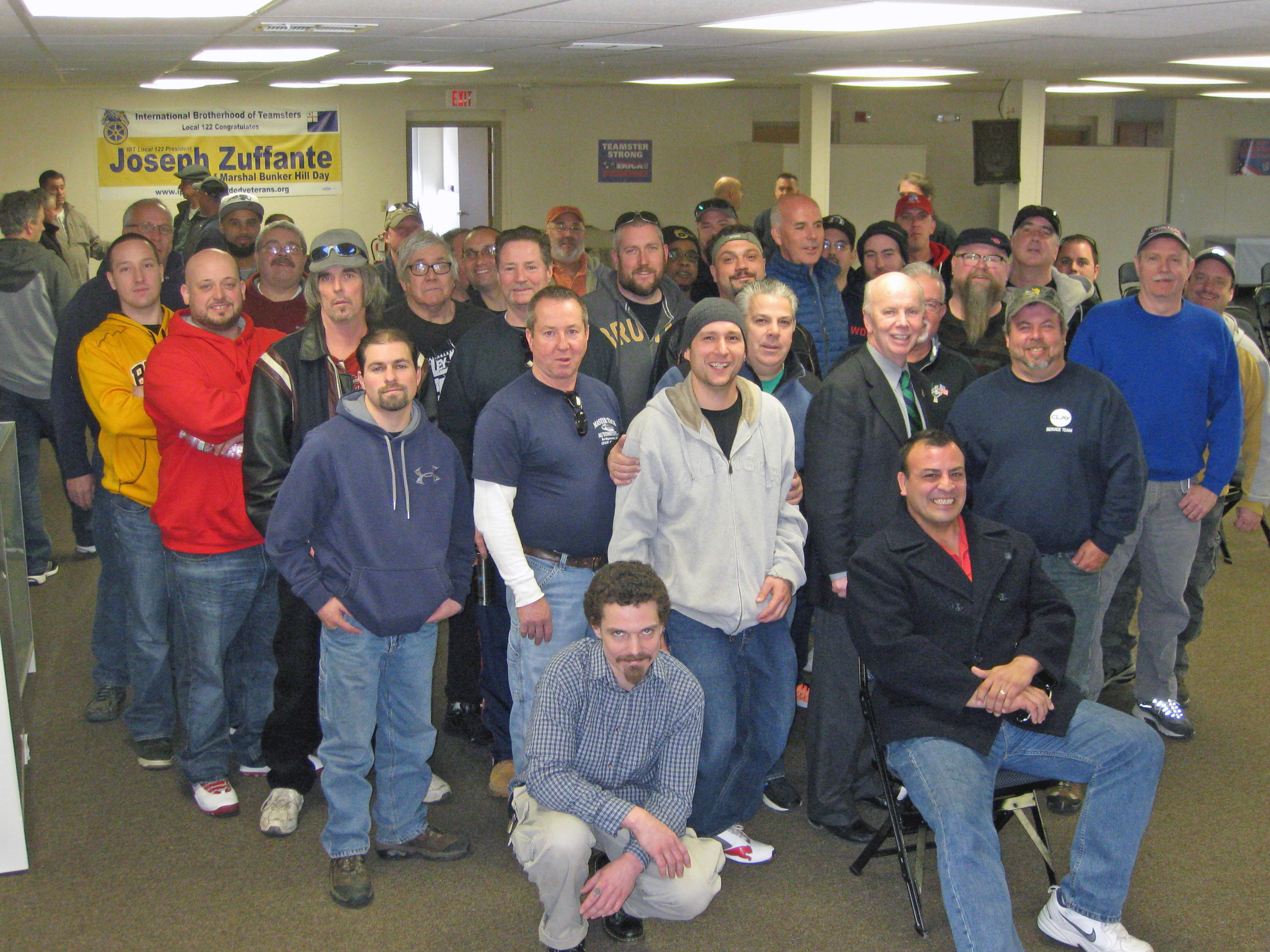 Local 122 Members from Martignetti Stand UNITED for an improved contract!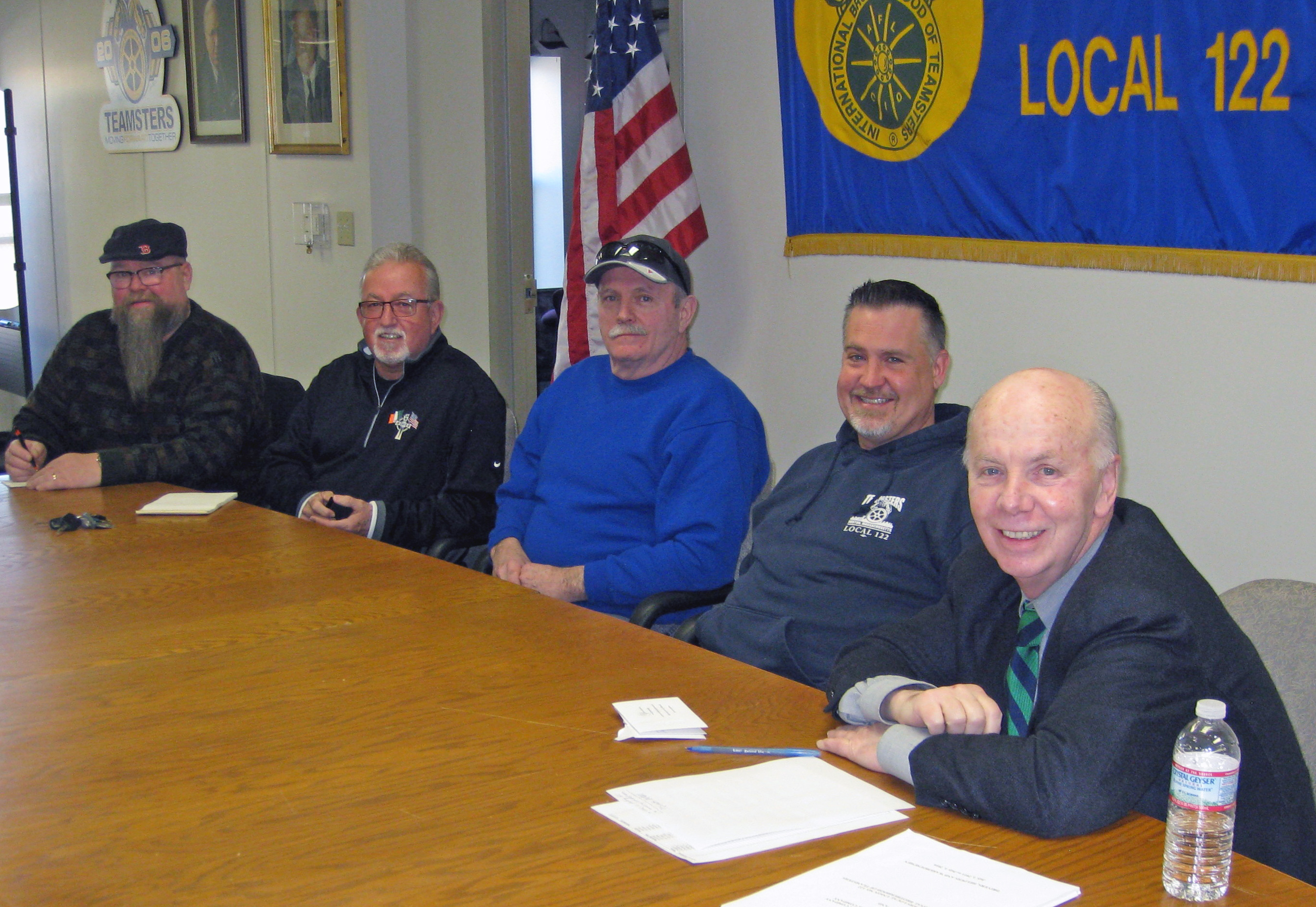 Martignetti Cos. Negotiating Committee and Secretary-Treasurer John Murphy
---
---
Local 122 New Executive Board Sworn in.

1/10/16
---
Local 122 Members:
Let's Work together to save our Pensions!
---
Read General President Hoffa & General Secretary-Treasurer Hall's Letter
and Secretary-Treasurer John Murphy's Letter to
---
Against the Central States Pension Application
---
---
General President Hoffa's Letter to Centaral States Executive Director:
Read/Download the entire letter below.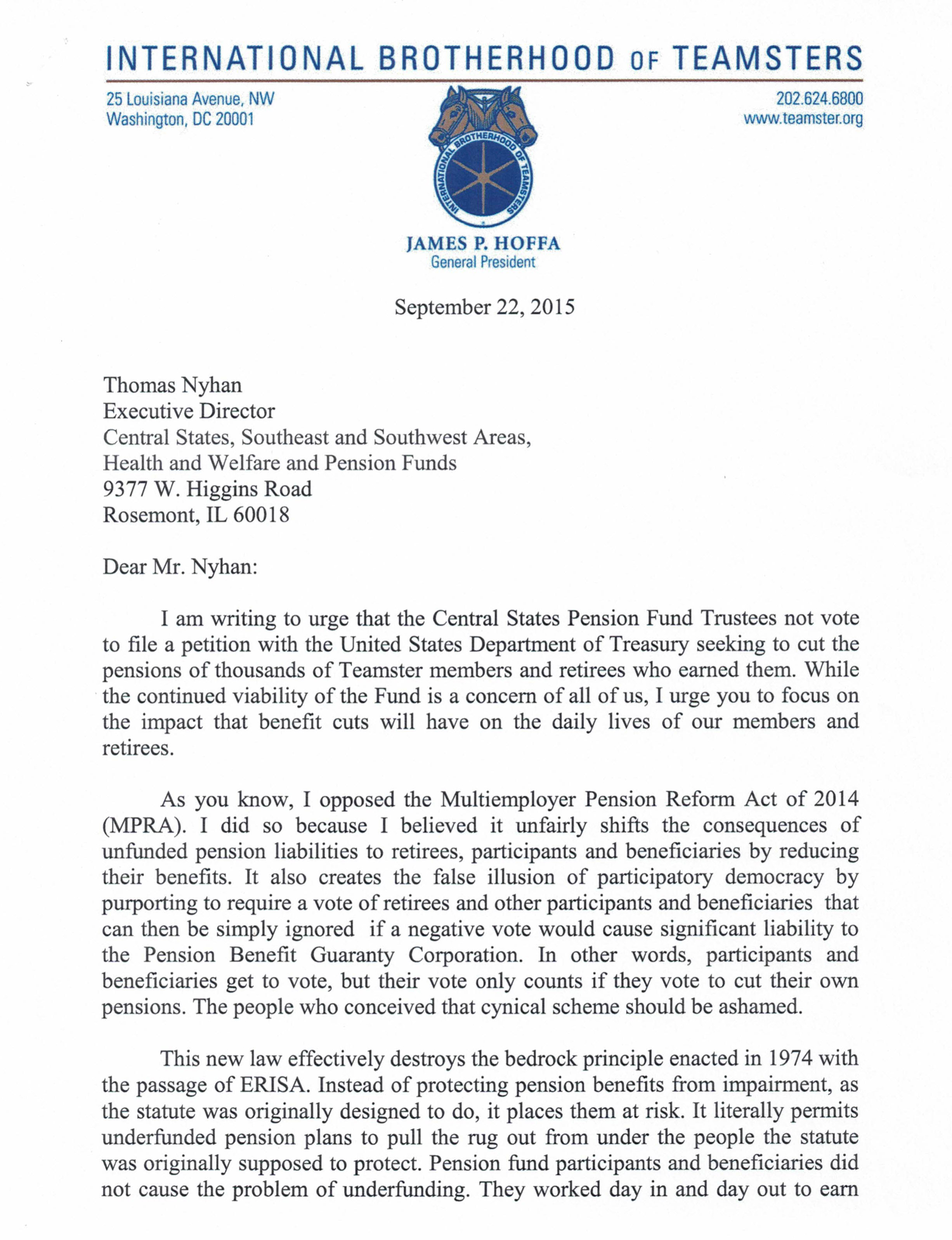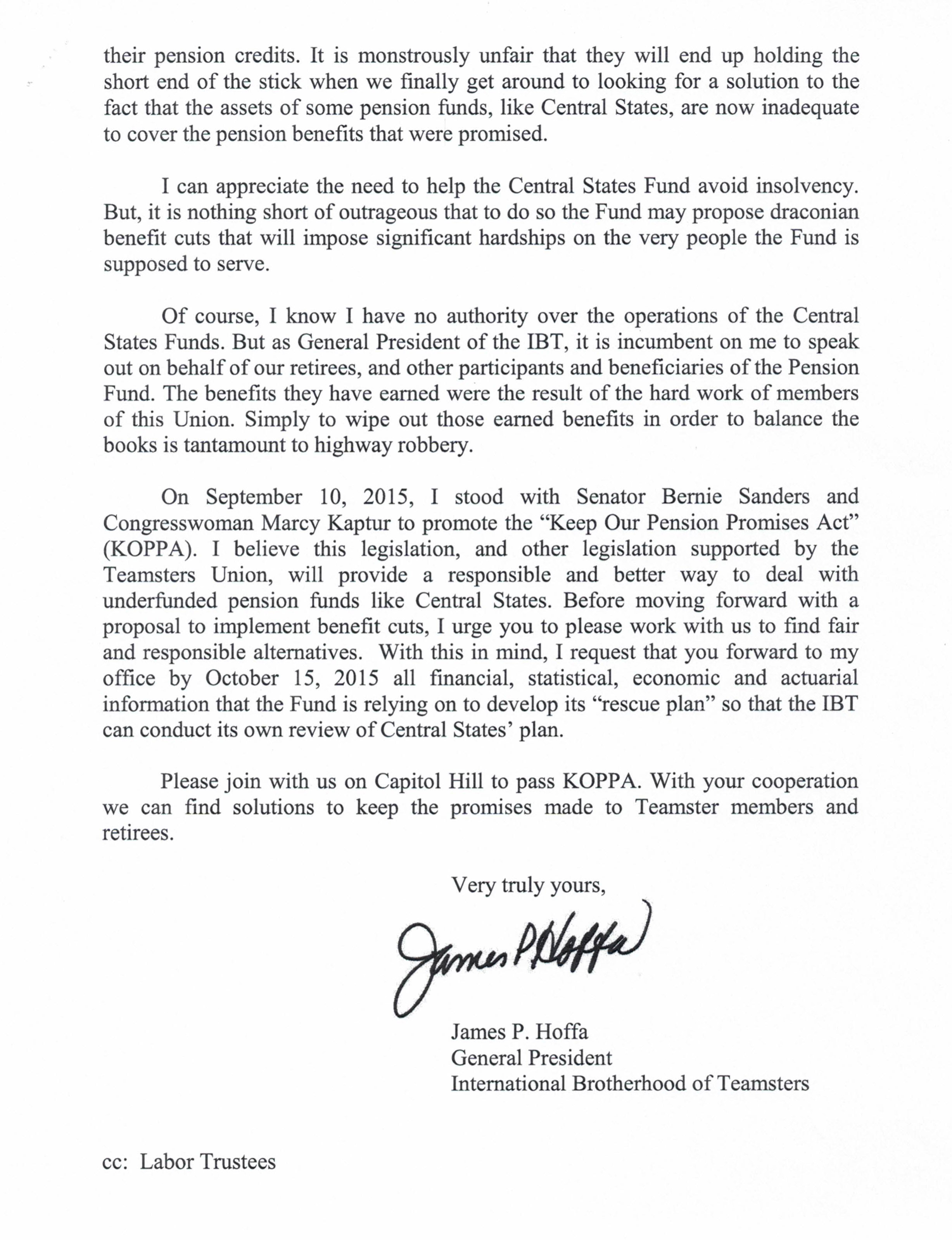 ---
Irish Echo Labor Newspaper
Honors
Secretary-Treasurer John Murphy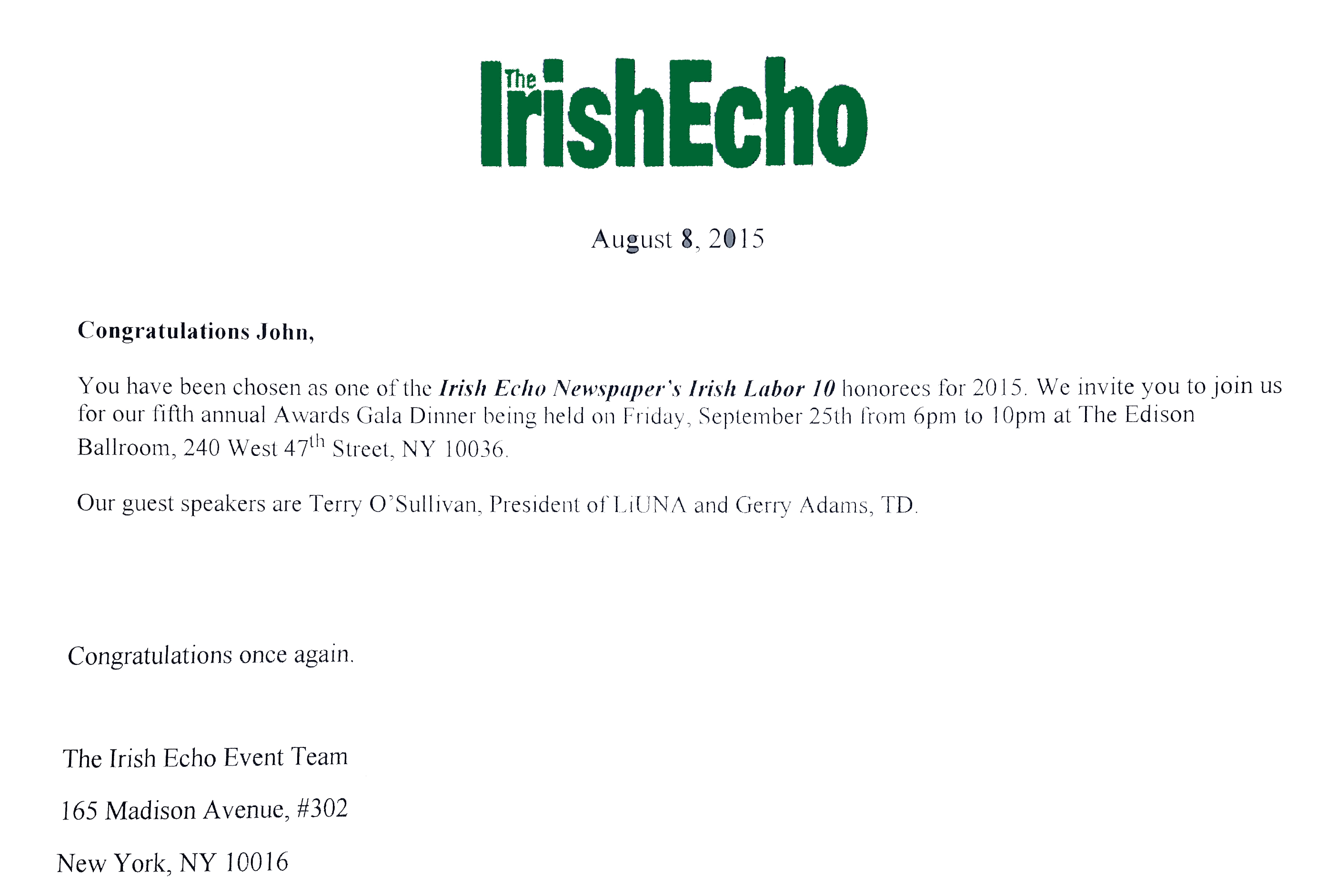 ---
Teamsters Local 122 working at AA Busch, Medford, MA
voted overwhelmingly to accept a new agreement today.
---
Drivers, helpers, warehousemen, and mechanics Voted:
Yes to Ratify– 94
No to Refuse- 14
87% voted to Accept and ratify.
---
Driver-trainers, checkers, route schedulers and merchandisers Voted:
Yes to Ratify– 13
No to Refuse- 1
93% voted to Accept and ratify.
---
Congratulations to the negotiation committee, the Leadership Committee and to the Members for staying strong and United!
---
General President Hoffa Message To The Members:
A New Day For The Teamsters
---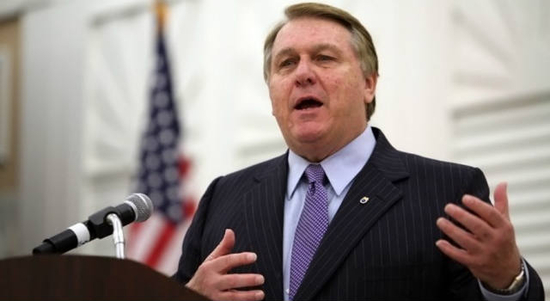 Click on above Picture to watch President Hoffa's Message
---
Local 122 Secretary-Treasurer Accepts Plaque From
iPods for Wounded Veterans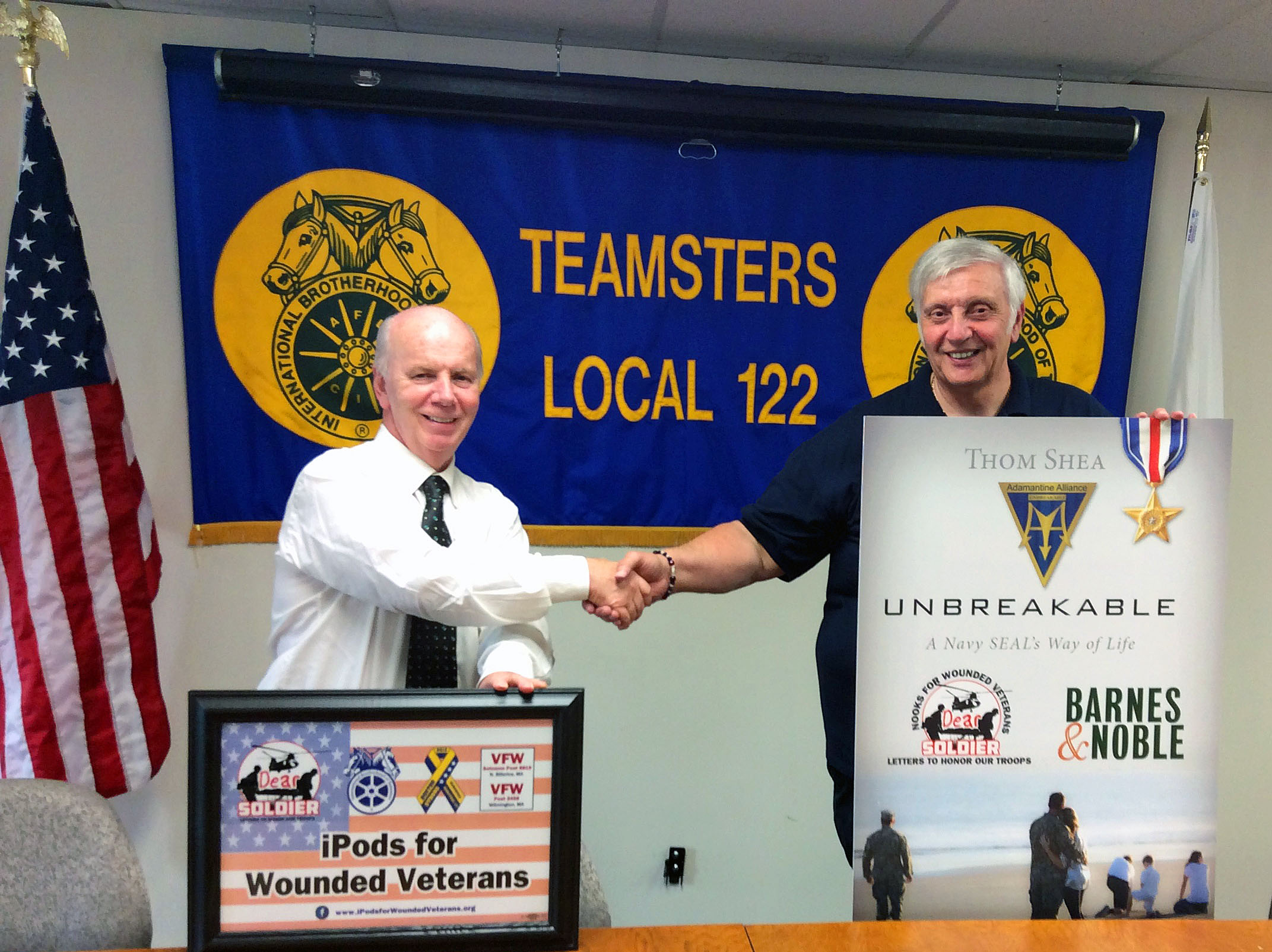 Paul Cardello, Chairman of iPods for Wounded Veterans presents to John F. Murphy, Teamsters Local 122 Secretary-Treasurer a plaque of the official insignia of iPods for Wounded Veterans in recognition of the Union's support for the Group.
---
Your United States Congressional Representative's Voting Record.
How has your Congressional Representative voted?
---
President Joe Zuffante Kicks Off
Bunker Hill Day Parade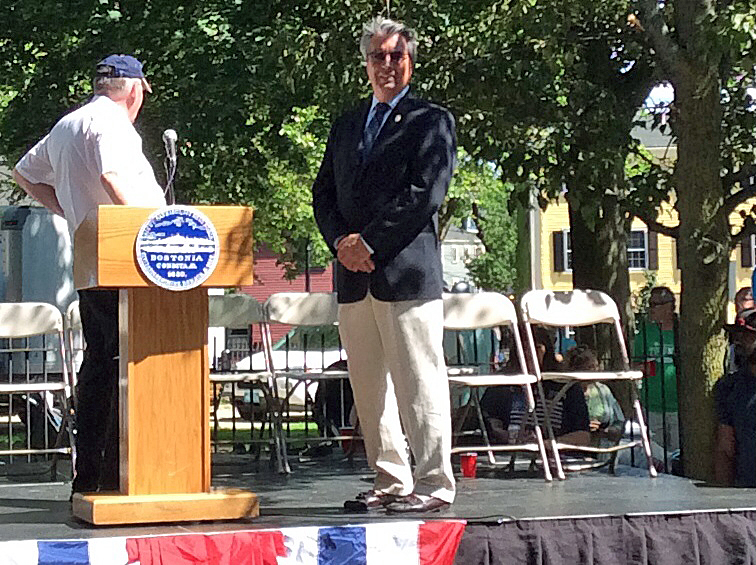 Thousands Flock To Charlestown For
Grand Event
Forward! March! Giving the 228 year old command, Local 122 President Joe Zuffante led the first contingent of the 2014 Bunker Hill Day Parade up historic Bunker Hill. More than 30 marching bands and 50 floats marched in the June 15 parade.
Local 122 Solidarity members were there to honor Joe by marching with the Local Union's sponsored band - Kevin Barry Pipes and Drums.
One highlight of the day featured Secretary-Treasurer John Murphy greeting State Treasurer and gubernatorial candidate Steve Grossman with his wife Barbara Wallace Grossman. Steve was there with many supporters to march in the Parade on the day after his tremendous victory gaining the Democratic Party's nomination for Governor at the Party's Convention in Worcester.
Many thanks and appreciation to Local 122 members who marched with John Murphy: Chris O'Leary (Trustee of Local 122), Noah Brown (who designed the banners carried by the Solidarity Committee), Chris Szymszuk and his son Tom, Diane Khoury (Trustee of Local 122), Linda O'Brien, Louise Bruno, Dan Sweeny, Carmen Cecere, Payton Corbett, Chris Bottari and Frank Tringali.
Go to the website's gallery to view photos of the day
---
Scenes from Bunker Hill Day Parade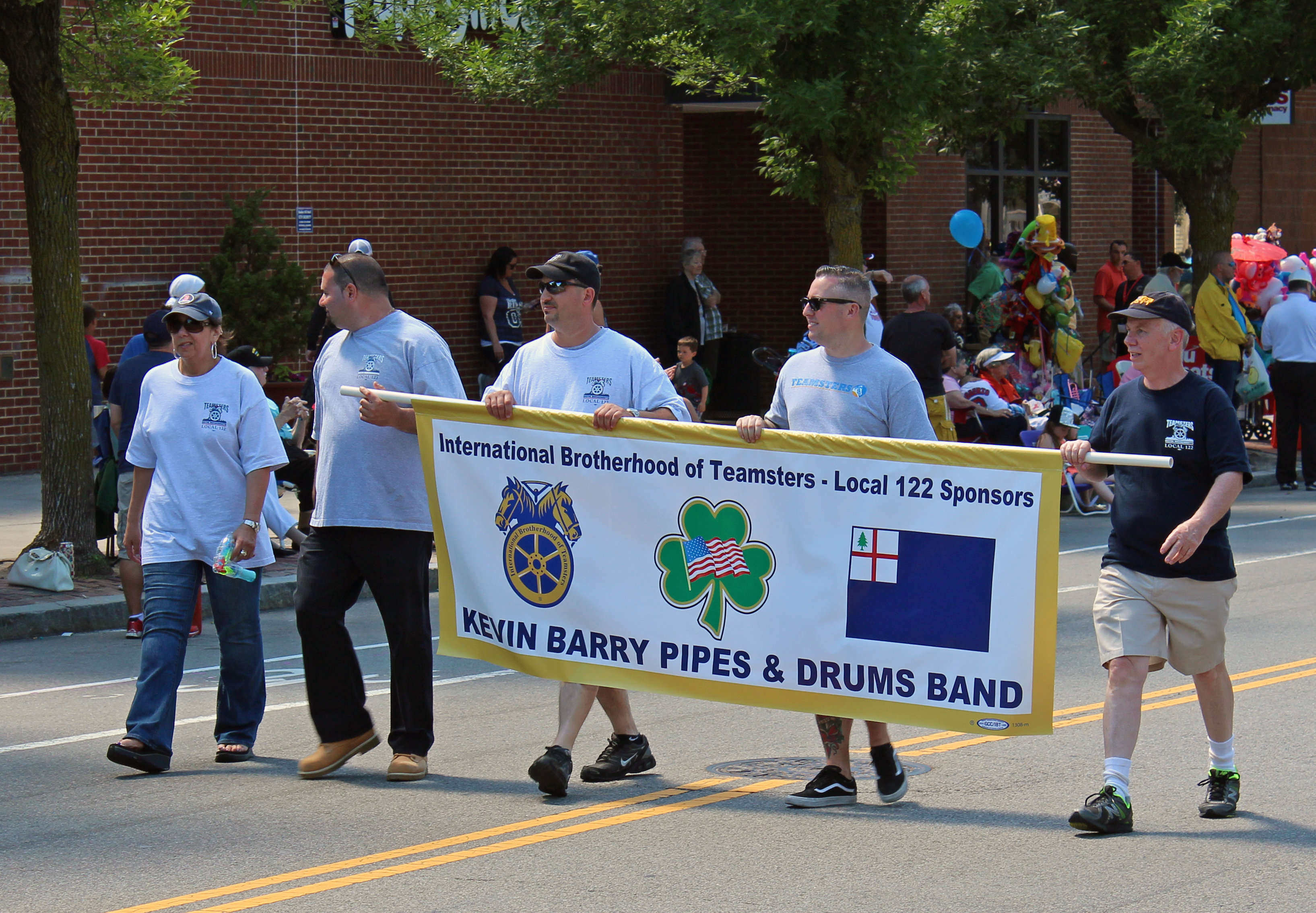 Secretary-Teasurer John Murphy marches with Local 122 Members.
Follow above links to more photos
---
Local 122 President Joe Zuffante
Named Chief Marshal
For
Bunker Hill Day Parade
President Joe Zuffante has been honored by the Bunker Hill Day Parade Committee when it recently designated him as Chief Marshal of the Parade on Sunday, June 15, 2014.
Joe is being recognized for his work in building the nationally recognized veterans support group – IPods for Wounded Veterans. This organization works to provide assistance to wounded soldiers from the Iraq and Afghanistan conflicts. The project has delivered more than 1000 electronic wireless music players to veterans at Bethesda Naval Hospital and Walter Reed Army Hospital in the Washington DC area since 2010.
Joe Zuffante is also one of the prime movers in re-establishing the Abraham Lincoln Grand Army of the Republic Post No. 11 in Charlestown which built the Charlestown Vietnam Veterans Memorial.
The Local 122 Solidarity Committee will be participating in the Parade to recognize Joe's achievements as it leads the Union's sponsored marching band – Keven Barry Pipes and Drums Band.
---
The Second Session of the Members Leadership Training:
Creativity in Thinking and Communication!
The Teamsters Member Leadership Training held over the last month was very informative and well attended. By informing our Sisters and Brothers in Local 122, we are strengthening the very foundation that makes the Teamsters Union, Americas Strongest Union!

---
50 Members Attend First Session of the Members Leadership Training!

Teamsters History-We're more than you think!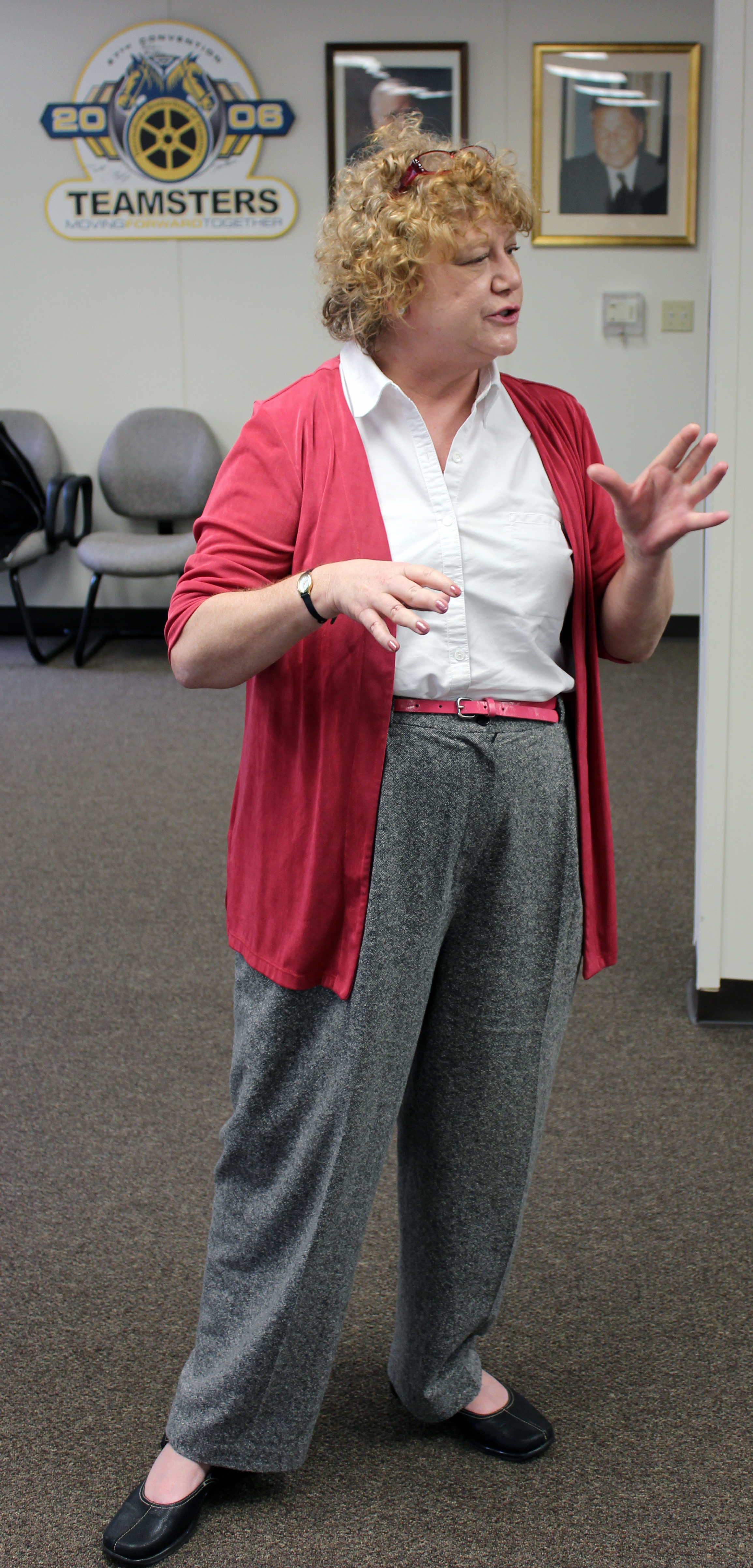 ---
Our Right to Bargain Collectively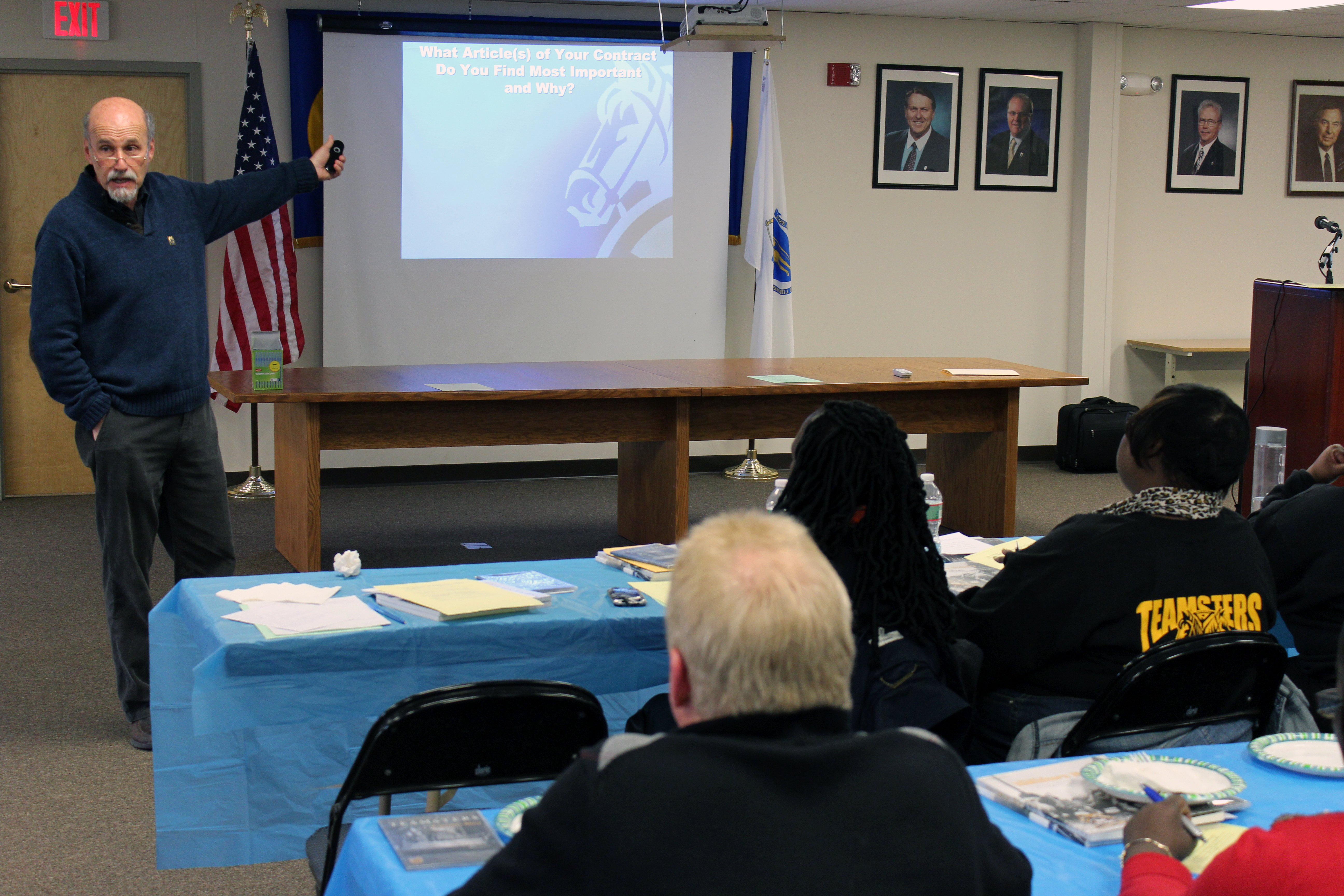 IBT Instructor- Richard Lipsitz
---
Local 122 Stewards Seminar Classes well attended!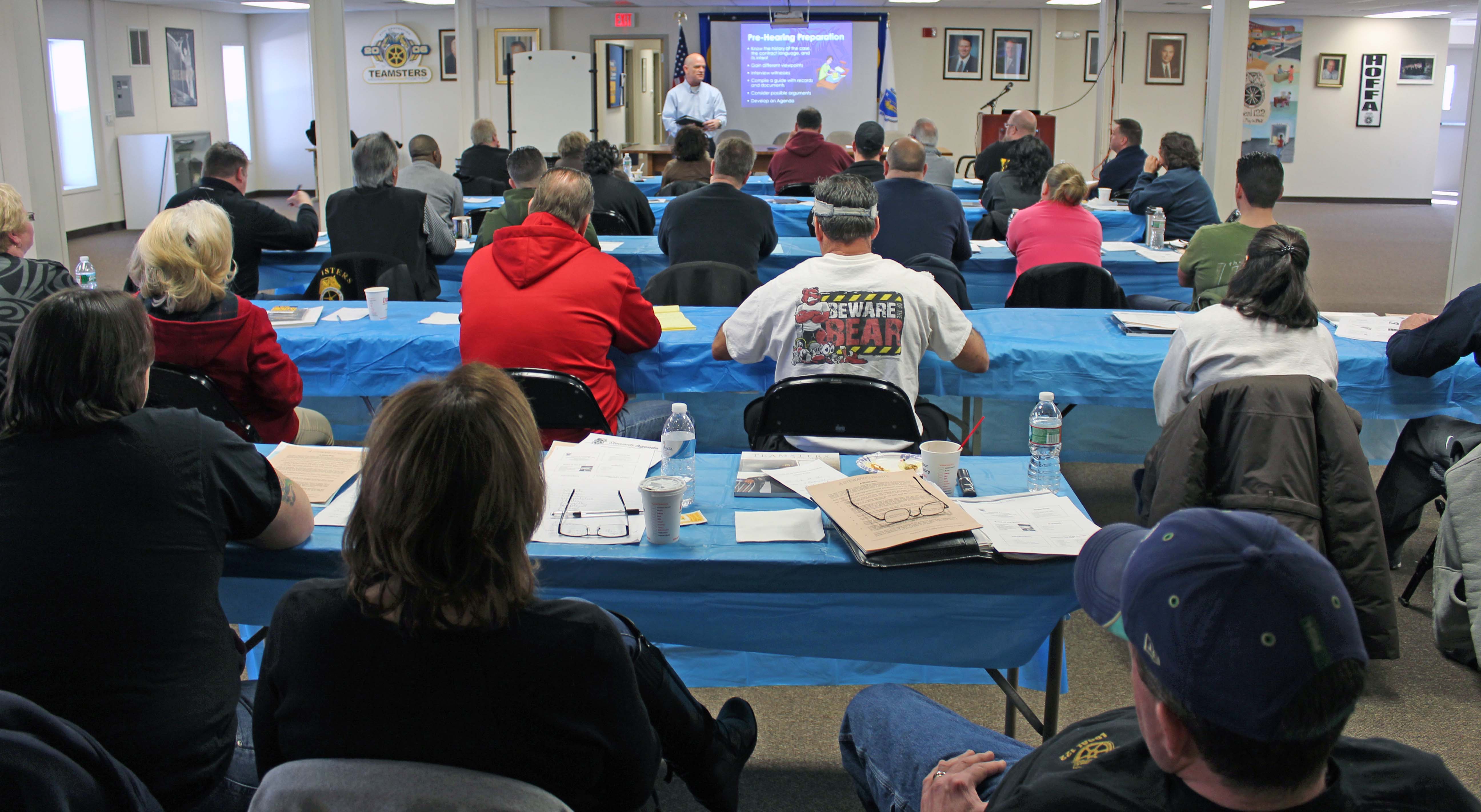 ---
Local 122 Political Coordinator works her way up the Ladder
February 13, 2014
Lauren Fowler, Political Coordinator and Administrative Assistant has taken the position of Campaign Manager for newly elected Congresswomen Katherine Clark. Lauren was Rep. Clark's 2013 Field Coordinator in last year's election and her great work with volunteers for the Clark Campaign earned her this opportunity.
Lauren will be missed by all of Local 122. Her dedication and skill as Political Coordinator/Administrative Assistant won the praise of our members and admiration from government officials and elected representatives.
Good luck Lauren in your endeavors!
| | | |
| --- | --- | --- |
| Welcome | | You are not currently logged in. |